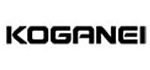 KOGANEI
Manufacture and sales of pneumatic equipment, centralized lubricating system, static electricity related products, fluid control equipment and related products.
Jufan
Jufan Technology is one of major makers to produce pneumatic, hydraulic, and vacuum related products and to serve as system integrator of fluid power and transmission control fields.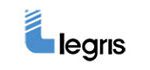 Legris
Legris is a leader in industrial connectics, Legris – part of Group Legris Industries – develops technical components for fluid circuits and backs these up with innovative services for its customers.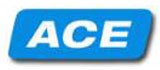 ACE
ACE Controls is the world leader in deceleration technology. For nearly 40 years, ACE Controls has provided superior deceleration products to meet the needs of the automotive, robotics, material handling, packaging, steel, machine tool, lumber, amusement, medical and other industries.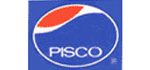 Pisco
Pisco offers a wide variety of pneumatic equipment, such as tube fittings, controllers, switching devices, vacuum devices and piping tubes. The impressive line-up of these products all feature the well-reputed originality of Nihon Pisco.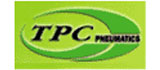 TPC
Today, TPC not only provides pneumatic components but also delivers factory automation solutions and equipment to manufacturing companies around the world. As a result of such efforts, TPC has truly established itself as the largest manufacturer of pneumatic equipment in Korea.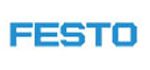 Festo
Festo has the right solution for every application – with pneumatic, servopneumatic and electric drive technology and appropriate services.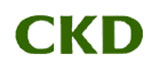 CKD
The company's main product offerings are pneumatic components, semi conductor process components, indexing units, chillers/dryers, and general-purpose valves. These products are utilized in a wide variety of manufacturing environments, from the automotive industry to semiconductor manufacturing.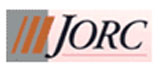 JORC
Condensate Management Products Include Drains, Filters & Oil Water Separation Equipment. Valves Are Tested & Certified To UL, CSA, CE & VDE Standards By Accredited Laboratories. Quality System Is Certified In Accordance With NEN-ISO 9001:2000. Also supplier of Accessories.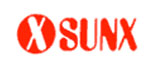 SUNX
SUNX industrial sensors solve the needs of many sensing applications around the world, winning the utmost in satisfaction and trust from our customers. – See more at: https://www.gentle.my/our-brand/#sthash.yhHPMLeq.dpuf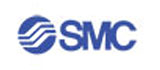 Over 40 years, we have created a global organization which listens to its customers in developing pneumatic solutions like SMC Pneumatic Malaysia. We work with you to ensure that we give you comprehensive Factory automation solutions using our state-of-the-art technology.

FONTAL
Fontal Pneumatic Malaysia, Solenoid Valve, Air Pilot Valve, Manual Valve, Mechanical Actuator Valve, Air Cylinder, Air Cylinder- Round Type, Air Cylinder- Square Cover, Compact Air Cylinder, Air Cylinder with Lock, Air Cylinder with Brake, Guide Cylinder, Gripper,2 Finger Gripper, Hi-Rotor,Miniature Hi-Rotor, Standard Hi-Rotor, Hydraulic Hi-Rotor, Air Preparation Equipment, F.R.L. Unit, QUBE System Unit, Shock Absorber, SA & SAE Series , FSA Series, Additional Equipment, Flow Control Valve, Speed Control Joint, Fitting, Rotary Joint, Sensor Switch, Air Muffler, Silencer Throttle Valve, Exhaust Cleaner, Filter for Vacuum Line, Check Valve, Tube, Floating Joint, Rod End Bearing