Air Cylinder JCM/JCDM
・Overall length shortened by up to 97 mm
・Weight reduced by up to 54% (0.69 kg→0.32 kg)
・Various cover types are available.
・Port sizes: M5 and Rc1/8
・Male and female rod ends are available.
・With auto switch (JCDM series: JCDM)
Description
| Type | Series | Action | Bore size (mm) |
| --- | --- | --- | --- |
| Standard | JCM | Double acting single rod | 20,25,32,40 |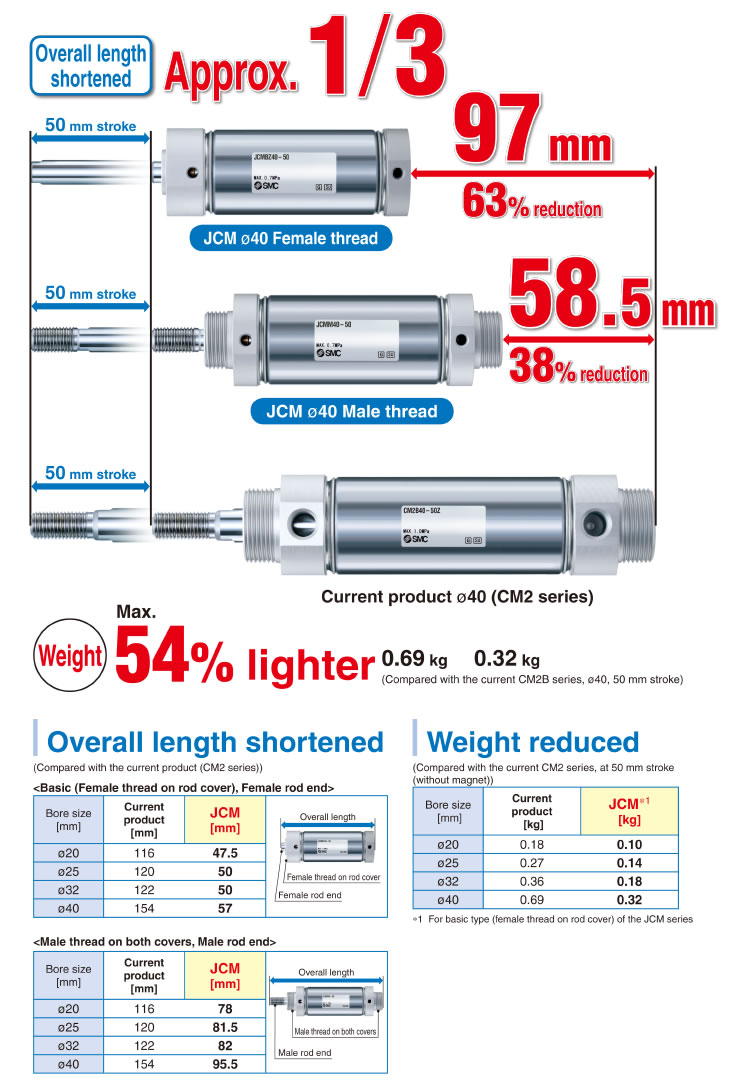 ■Various cover types available
Direct mounting is possible.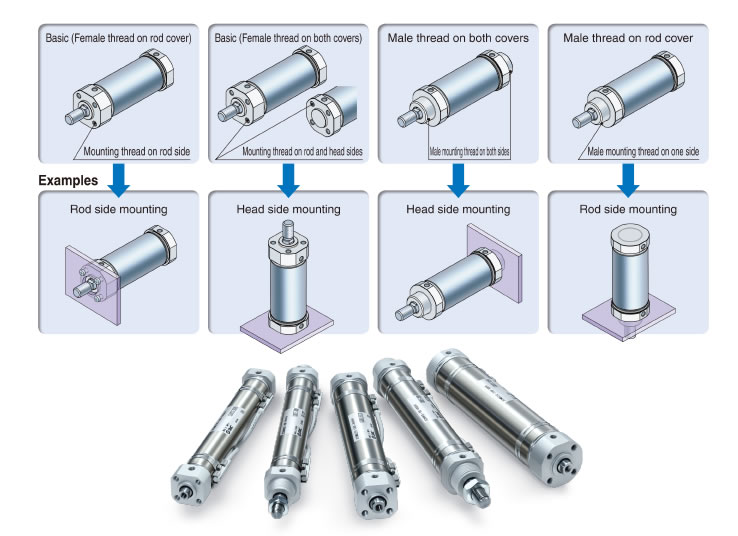 ■Port size: M5 and Rc NPT1/8
available
With M5 port, the overall length is maximum 13 mm shorter (for ø20).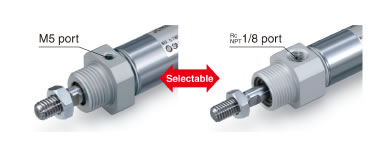 ■Male and female rod ends
available
Male and female threads available.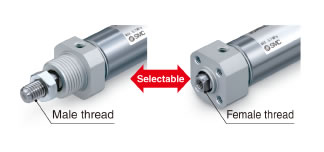 ■New mounting band for auto switch
Mounting height approx. 8 mm shorter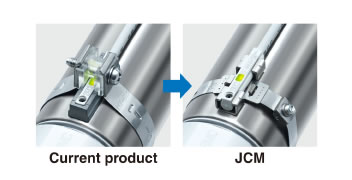 Mounting height shortened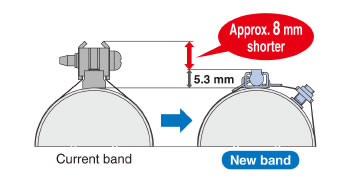 Improved visibility of indicator LED
There are no parts near the indicator LED, so visibility is improved.